A company's website can say a lot about how they operate and how much they consider their customers when making decisions. Because we want our clients to easily be able to access information, seek assistance and peruse the portfolio of products we have put forth, we switched it up and revamped our look once more. Well, our digital look that is.
Now you may be thinking, "after your initial rebrand last November, didn't you revamp the website then too?" and you would be right. We certainly did, but we knew more had to be done to really improve the customer experience and accurately portray our company's evolution. It was this thought process that led to the decision to enhance the website even further so anyone, whether newcomer or established client, had ample opportunities to get in contact with us if need be or was able to simply learn more about our products in a visually pleasing way.
While we'd love to run through every component of the new website (there's a LOT to discover!) that task is ultimately up to you, the client. We want you to explore and embrace it from all angles and let us know what you truly think. One item we did want to highlight, however, was the new and improved Client Support Form located on the Client Portal Page. We wanted to directly call out this feature and explain how it can be of aid when you run into a problem or happen to have a question.
So, let's say you have an inquiry about safety equipment and would like to know more. First, you would use the popout navigation on the left hand side of the screen and locate 'Client Portal' directly underneath the Client Support header.

Once you have arrived at the page, you'll see the familiar password protected Client Portal section at the top where you are welcome to sign in and access our collection of training materials, marketing resources and product manuals. Below, however, you will you will see the renovated support form where you may begin to tackle the question, or questions, you possess.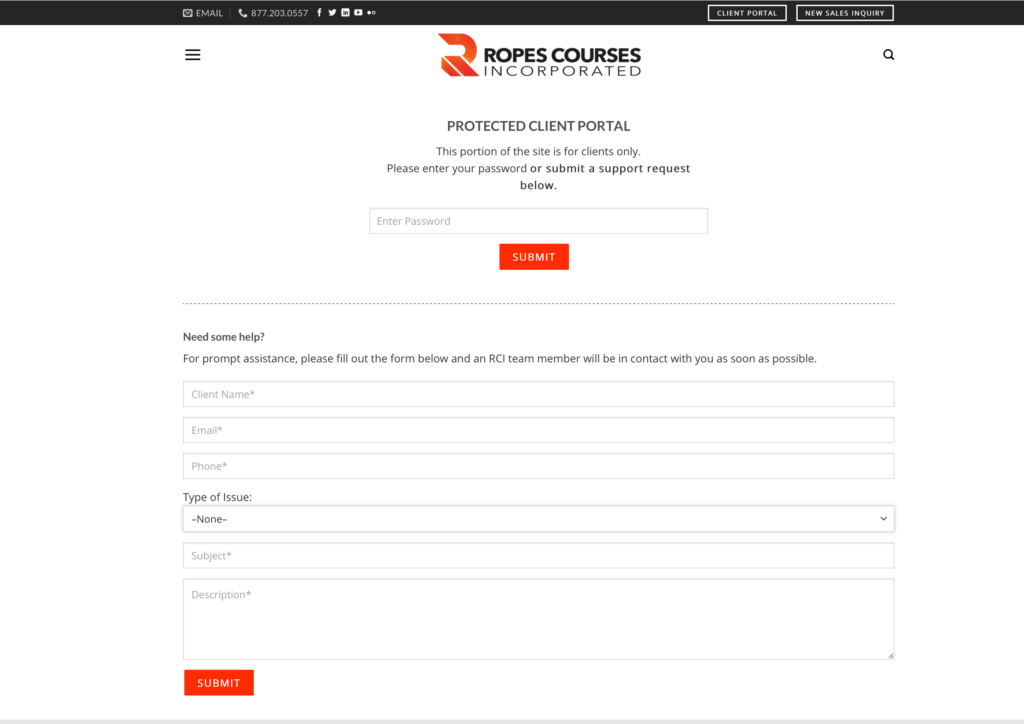 Since, for the sake of this example, you are in search of answers related to safety equipment you would then dig into this form and get started. A helpful feature that is now available with this website revamp is the option for clients to select from the dropdown menu exactly what their issue is so you would simply scroll down until you see 'safety equipment' and click it. Each selection conveniently sends your request to the most knowledgeable person with regards to that subject so no request is overlooked.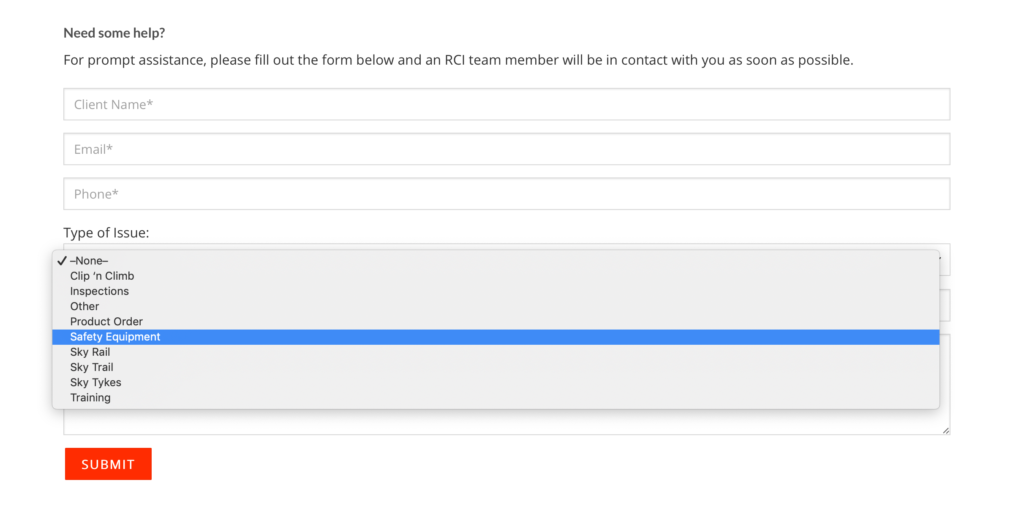 All there is left to do now is to complete the form with your contact information and issue explanation and it's ready to go. Within minutes of pressing send, you should receive an auto-generated message saying that we have received your inquiry. Yes, it's just that easy!
This may only be a glimpse at our digital renovation but we hope that you find this updated site easier to not only navigate, but receive the assistance you need. Now, go have a look around inside of the streamlined Client Portal (if you haven't already)!