Every quarter we are able to shine our spotlight down on a handful of facilities that have either recently had their products shipped to them for installation or they've just completed installation and are open to the public. We always try to feature not only a variety of countries but a mix of industries as well so everyone can feel celebrated.
One of the clients featured this time around, MSC Cruise Line, already owns several other Sky Trail® aerial attractions. Over the years, MSC Cruise Line has had previous RCI products installed onboard ships such as the MSC Bellissima and Meravilglia to name a few. Though not yet setting sail until a further date, the newest MSC Grandiosa cruise ship will soon be home to a 24 foot tall (7.49m) Sky Trail® with 24 elements for participants to challenge themselves with and traverse across. The attraction will feature a circular layout traditionally favored by cruise ships as it allows for consistent throughput, takes advantage of the ocean views and easily accommodates other entertainment options for guests below.
Typically in property spotlight past, we have primarily shown Sky Trail® aerial attractions that are soon to be installed but an exciting surprise for this edition is the inclusion of two locations, international and domestic, that consist of one solely hosting a Sky Tykes® attraction and the other, a collection of Clip 'n Climb® climbing walls. Craig Tara Holiday Park is a resort-like camp located in Scotland that serves as a getaway for locals and tourists alike wanting to let loose for a while. To further accommodate their smaller visitors who come through, they will soon have their very own Sky Tykes® attraction available for campers and vacationers staying on their grounds. Big Air Trampoline Park in Branson, Missouri on the other hand is set to dazzle patrons with a whopping 21 climbing walls in addition to their plentiful supply of trampolines when they open their doors for the first time this upcoming fall.
Sticking out of the pack in its own way is the recently installed Sky Trail® at the indoor sports complex, Arena Sports in Mill Creek, Washington. The attraction itself boldly displays a bright color scheme consisting of orange, blue and green and provides participants with a ride to remember on its 180-degree curved Sky Rail™. Premier Lanes in Gonzales, Louisiana is new to the RCI family but they also came out strong with their own punchy color scheme of deep orange, blue and unique yellow. Guests at either facility are bound to have a memorable time with friends and family that they'll want to repeat over and over!
It's been amazing to watch each and every project featured this quarter develop (or continue to develop) into fully realized attractions that participants of all ages will love. Good luck to all of the facilities and we'll see you next quarter with a handful of new locations!
Craig Tara Holiday Park in Scotland, UK (Resort)
Course: 7 pole Sky Tykes® with Sky Rail™
Colors: Fatigue, Synergy, and Aqua Whisper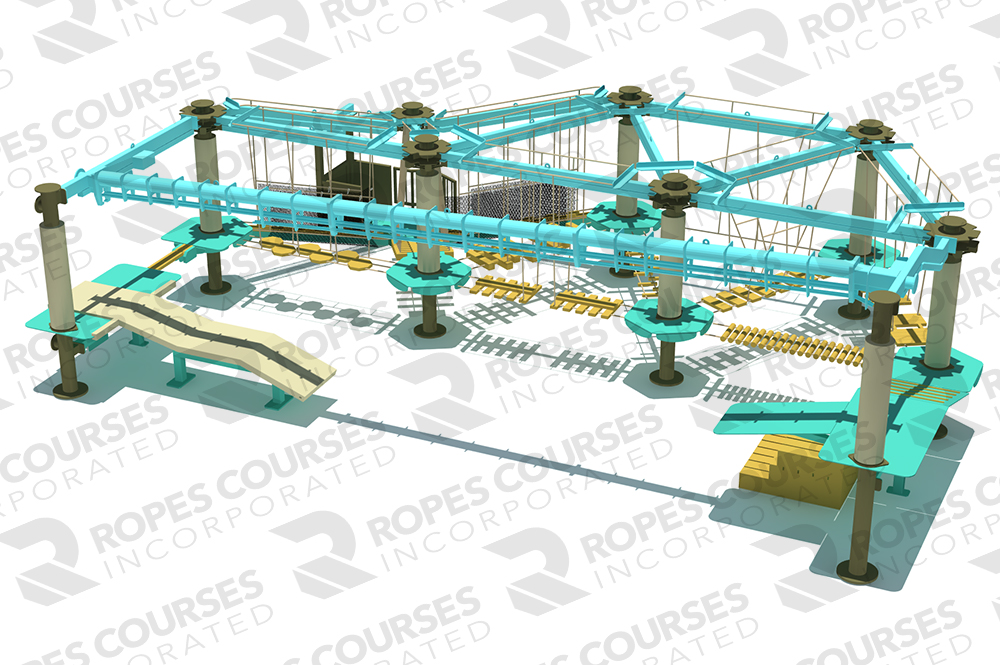 MSC Grandiosa – MSC Cruise Line (Cruise)
Course: 12 pole, 1 level Sky Trail® Expedition 
Colors: MSC custom color scheme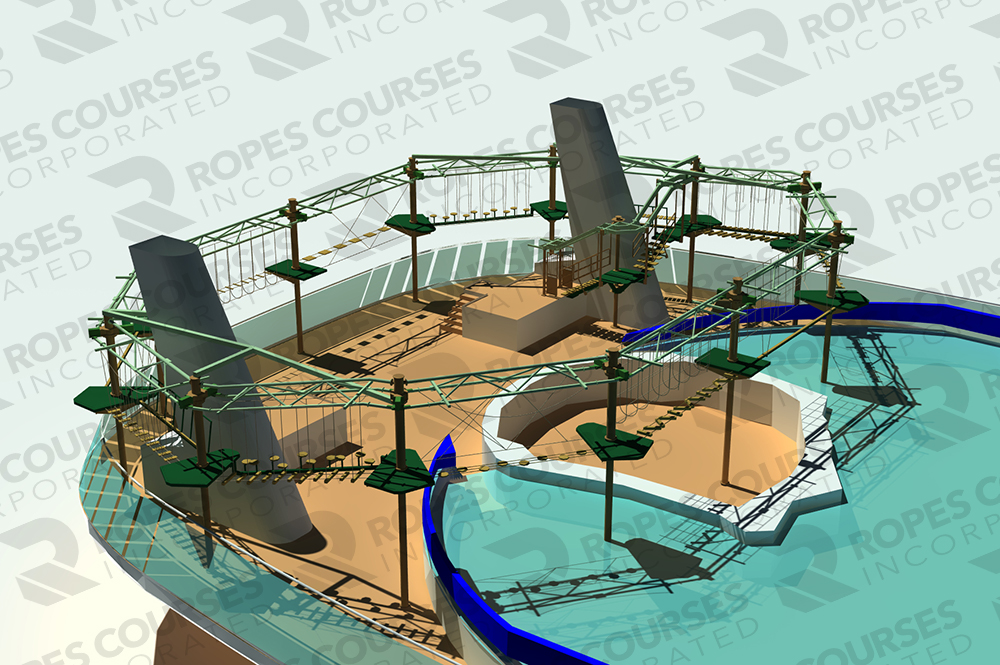 Big Air Trampoline Park in Branson, MO (FEC)
Clip 'n Climb® climbing walls: The Crag, Hexed, Orbital, Zig Zag, Checkerplate, Jungle Vines, Lighting Crack, Red Square, Twister, Face to Face, Astroball, Pixetron, Circuit Breaker, Big Cheese, Cloud 9, Skyscraper, Triffid, Speed Climb, Speed Climb, Cool Bananas, and Vertical Drop Slide.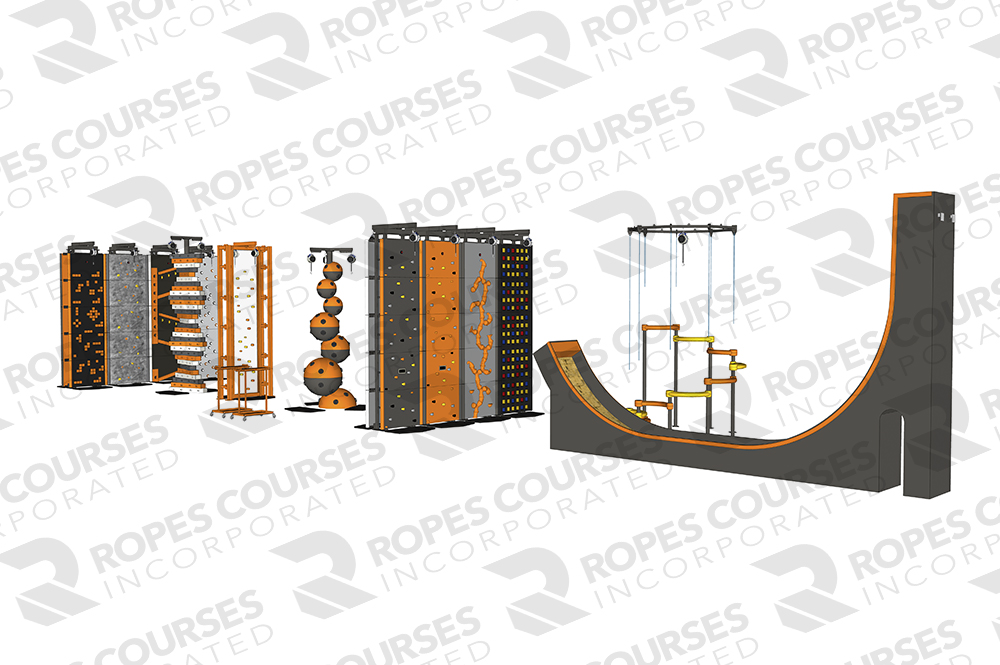 Premier Lanes Entertainment Center in Gonzales, Louisiana (FEC)
Course: 6 pole,1 level Sky Trail® Discovery
Colors: Poppy Orange, Blue Islands, School Zone Yellow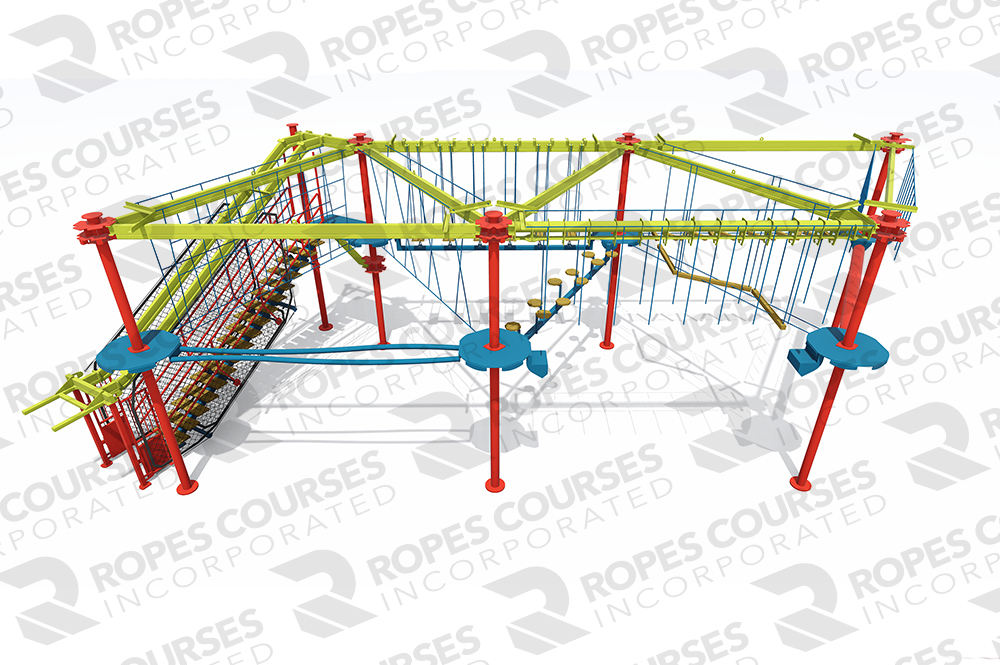 Arena Sports in Mill Creek, Washington (FEC)
Course: 9 pole, 1 level Sky Trail® Discovery with 180° Sky Rail™ and 4 Clip 'n Climb® walls
Colors: Mandarin, Atlas Blue, Sprout Green