Allegan, Mich. August 23, 2019 — Ropes Courses Incorporated (RCI) is set to attend Ski Area Management's annual Summer Ops Camp held in Gatlinburg, Tennessee on September 3-5. This is the second year RCI has attended and similar to last year, will be participating as a camp partner and recognized vendor while at the three day long event. RCI's Sales Executive, Steve Morse, will attend to take part in regularly scheduled workshops as well as lead a live product demonstration of an Amaze'n Maze™ at Ober Gatlinburg, an amusement park and ski area native to the mountain town.
This year will mark the 11th consecutive year that the SAM Summer Ops camp has been put into existence and it is the casual, hands-on atmosphere that drew RCI in once more. During day two of the itinerary, RCI will embrace the true spirit of the camp and engage in their very own demo activity amongst other attendees onsite at Ober Gatlinburg. Those present will be able to observe how an Amaze'n Maze™ is constructed and hear just how the attraction benefits a business operating within the resort industry.
"It will be extremely valuable to have the fully realized maze physically present to display as well as explain the low labor costs, minimal maintenance and theming capabilities associated with the attraction," said Steve Morse, sales executive for RCI. "We're talking about a year-round product that has the capability to accommodate a high capacity of participants at one time. Paired with or without a Sky Trail® attraction, it provides a great additional revenue stream for any business."
The maze located on the grounds of Ober Gatlinburg was purchased and installed in the spring of 2010 and subsequently opened in June of that same year. Over the course of nine years, the attraction alone averages roughly about 44,000 participants between the months of May through October of each year.
"One of the biggest benefits for us is the portability of the maze. We deal with space constraints here at Ober and are forced to utilize space differently for winter and summer operations," explained Rick Claude, mountain operations manager for Ober Gatlinburg.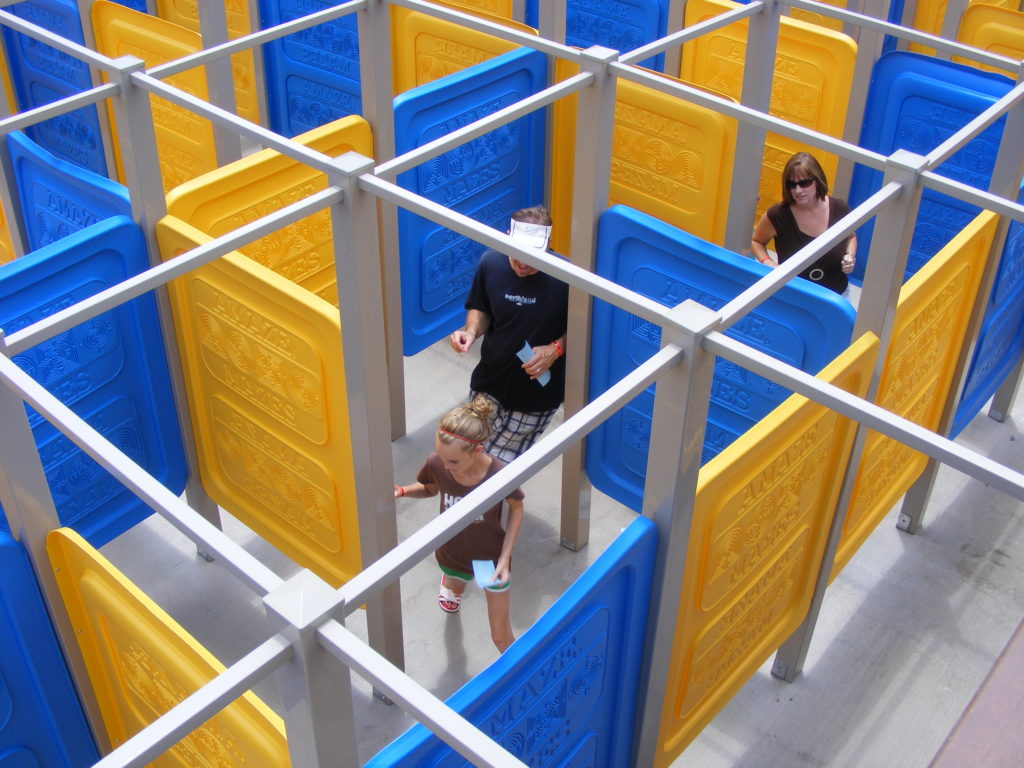 "The majority of our activities are physical in nature and require the participants to be in decent athletic shape," added Kent Anders, vice president and co-owner of Ober Gatlinburg. "The addition of this activity provides a much easier experience that guests of all ages can participate in together."
Aside from the maze at Ober, RCI also has a 2-level Sky Trail® located at Gatlin's Fun Center that was built in 2017 and at the event will be discussing new outdoor Clip 'n Climb® offerings that are ideal for those operating within the resort and camp industries.
For more information about the entire Summer Ops schedule, visit www.saminfo.com and for all that Ober Gatlinburg has to offer, visit www.obergatlinburg.com.
Published on Blooloop and InterGame on August 27, 2019.