Shanghai. It happens to be China's largest city with 26.32 million inhabitants and this year, was the site of the IAAPA Expo Asia trade show in which hundreds of companies from within the amusement attractions industry gathered to share new product ideas and co-mingle with one another. RCI's Chief Sales Officer, Jon Weston, and Director of International Sales, Dan Mooney, were in attendance at the show in booth #2614 to showcase our entire product portfolio. It wasn't just the two of them in the booth, however, as they were also joined by RCI distributor and Head of Sales for The Highgate Group, Todd Austin, for the three days of exhibition.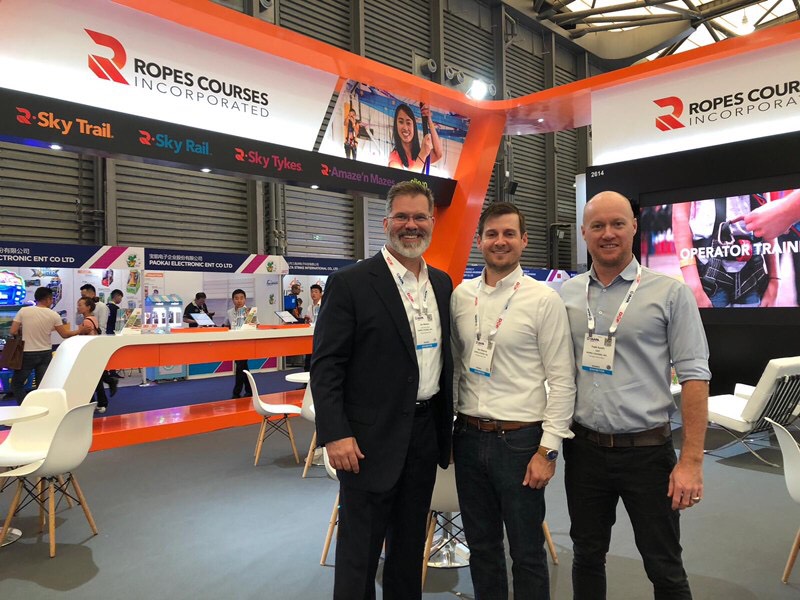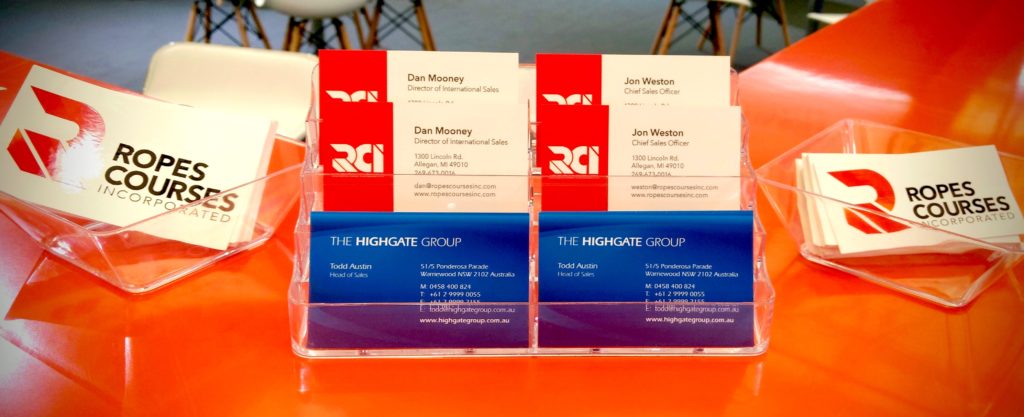 Previously hosted in Hong Kong for the 2018 show and formerly known as the Asian Attractions Expo (AAE), this year's IAAPA Expo Asia took place inside of the Shanghai New International Expo Centre for three action-packed days. Impressively, it was over those three days that a few notable records were set. For one, it was the largest trade show floor in all of the twenty-one years that the show has been in existence [1]. Within that space, a handful of speakers as well as industry experts from 10 different countries conducted various sessions covering anything from safety practices to current trends that are gaining momentum. The main focus of the show aside from the speakers was of course the many rows of booths each displaying unique and innovative products for businesses operating within industry. In fact, there were so many booths present that the sheer number alone set another record for the show! Approximately "over 11,400 industry professionals from 80 countries" came to show their products or services to this region of the world and commanded about "13,302 net square meters" to do so [2]. Compared to last year, this final turnout is a 25% increase in buyers with a total of 429 companies from around the globe traveling to attend the show. The show's popularity was certainly a benefit to the RCI booth as everyone within its tall, angled walls was kept plenty busy throughout the duration of the three days as both Jon and Dan spoke with prospective customers. We thoroughly enjoyed being able to exhibit for another year at IAAPA Expo Asia and further increase our reach within the Asia-Pacific market. We can't wait for IAAPA Expo Asia in 2020!
Sources:
[1] Snook, D. (2019, June 16). IAAPA Expo Asia 2019 wraps up to record numbers. Retrieved from https://www.intergameonline.com/coin-op/news/iaapa-expo-asia-2019-wraps-up-to-record-numbers.[2] Baskerville, E. (2019, June 20). IAAPA Expo Asia 2019 executes a perfect, record-breaking landing in Shanghai. Retrieved from https://blooloop.com/features/iaapa-expo-asia-2019-shanghai-china/?source=newsletter.