It is finally time for our trip abroad to the 2019 IAAPA Expo Europe (formerly known as the Euro Attractions Show or EAS) and we couldn't be more ready to once again share all that our product portfolio entails with another part of the world. For the entirety of the 3-day show, RCI will be stationed in booth #3112 to talk with attendees about the opportunities that result from ownership of a Sky Trail® aerial attraction, Sky Tykes®, Clip 'n Climb® walls and Amaze'n Mazes™.
Kicking off with a revamped look and name for this year, the IAAPA Expo Europe show will be calling the largest exhibition park in France, the Paris Porte de Versailles, its home from September 17-19 and welcoming a hefty amount of visitors through its doors. More than 600 companies are anticipated to exhibit across a whopping 17,500 sq.m of space and 15,000+ individuals belonging to the leisure, tourism and entertainment industry from 100+ countries are planned to attend. The show will both literally and metaphorically be packed with excitement!
Even if you are not able to attend the show and visit us, we still want to break down our involvement so you're brought up to speed. Well, let's get into it!
Who will be present in the RCI booth?
Our Chief Sales Officer, Jon Weston, and our Director of International Sales, Dan Mooney, will be available for product questions, detailed 1-on-1 discussions and more. Both are well-versed on RCI's attraction line-up and can answer any inquiries plus tell you all you need to know depending on your needs, budget and building space. You're in good hands with these two!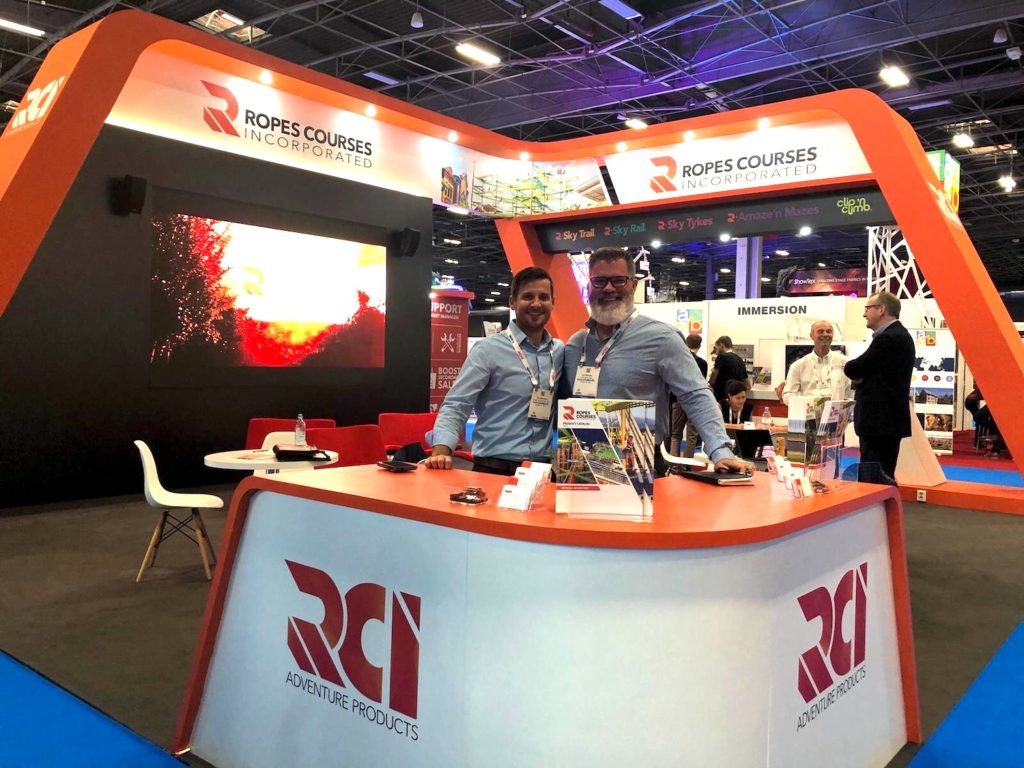 Any distributors there?
Yes, two of our European distributors will be in attendance this year: Innovative Leisure and Faszinatour. We are eager to share the show floor with them for another year and hear all of their insights about the European market!
Why attend IAAPA Expo Europe?
Well, to put it quickly, this show provides a perfect opportunity to see and experience what the industry has going on which means all that is new, now and next to come in the future. No matter your industry, you'll be able to witness a multitude of innovations and walk around the space to hear from scheduled speakers. There is always something to see!
Curious to see where else we'll be or trade shows we've already been to this year? Click here.