Awhile back we published a blog as part of our 2019 1st quarter newsletter that informed clients of the adrenaline stimulating free-fall device, QuickFlight. Well, we wanted to circle back and shine the spotlight on this unique product once more as it, without a doubt, lends a one-of-a-kind experience to Sky Trail® aerial attractions. Dubbed the "successor to QUICKjump", the QuickFlight device is a new and improved version that first debuted in 2018 and does not disappoint on the feeling it elicits for participants.
So what is it that makes this device so special and how does it differ from its former self? We've laid everything out on the metaphorical table to ensure you have all the information you need so go on, take flight.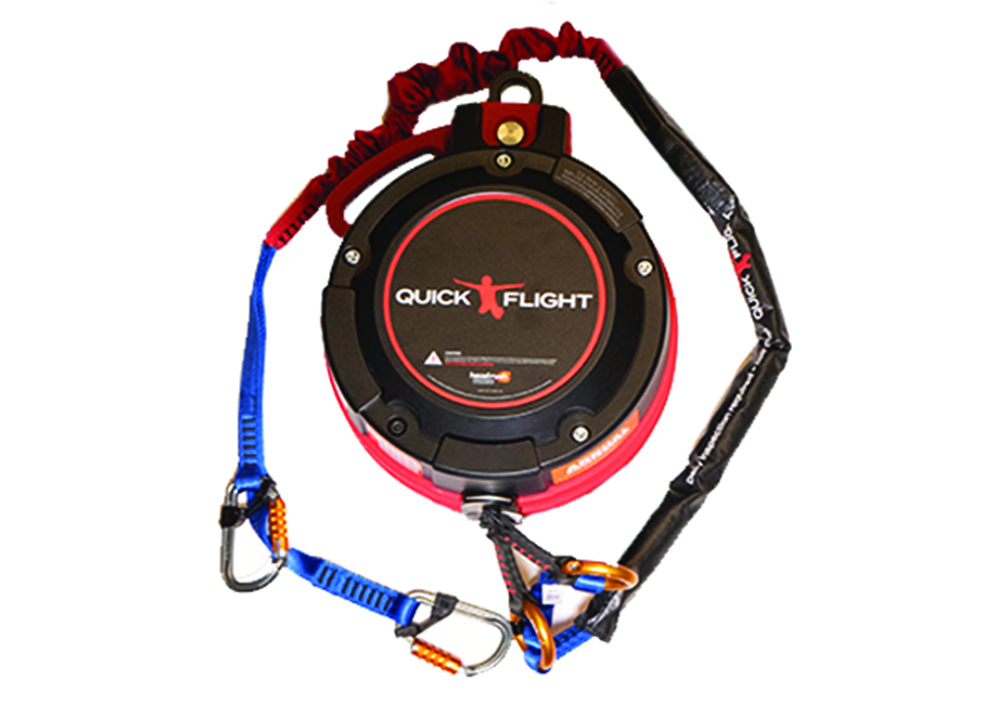 How it differs:
Operationally speaking, QuickFlight is the same as QUICKjump so there's not going to be as obvious of a difference between the two feel-wise. The true difference lies in the construction of the product as unlike QUICKjump, the improved QuickFlight model utilizes a dual line redundant system and custom RipCords with Overload Protection Assemblies (OPAs). This update further ensures that participants are kept comfortable and operators have peace of mind.
We love the QuickFlight device for our clients and heavily recommend it as a Sky Trail® addition due to its speedy ability to retract which allows for rapid turnover and a high return on investment. We're also a fan of the redundancy feature as it reflects RCI's very own stance on participant safety. Win-Win!
Show me the benefits:
If you're not familiar with QuickFlight or its previous model you're probably wondering what the benefits of it truly are. Lucky for you, we've got it covered and already organized it out using a nice list:
Unrivaled experience: True free fall-feeling with Head Rush Technologies magnetic braking technology
Safe & reliable: High reliability with no sacrificial wear parts
Minimal maintenance: Limited care needed with low cost of ownership
High profitability: Initial cost surpassed within a short period of time
Entertainment Factor: Caters to all ages looking for the daring addition to their adventure
Attention-grabbing: High value in bystanders taking photos or video and posting online
The QuickFlight device may have been designed for those seeking out that unique rush of emotion that comes with taking a leap into the unknown but it welcomes all participants, even individuals who are not normally "adrenaline junkies". This product is not only new and improved but consistently provides a thrilling experience for all!
Want to know even more? We'll let manufacturer and partner, Headrush Technologies, take it from here.