It is always exciting to explore another property spotlight but to kick off 2020 with a diverse collection of locations? Even better! This particular list features 5 different facilities with products that have either recently been shipped to their location to commence the installation stage or they were installed just a short time ago. Regardless, we're eager to share each with you.
Let's start by highlighting that we happen to have 2 facilities that fall under the 'Natural & Historic Tourist Attractions' category and that is Natural Bridge Caverns in San Antonio, Texas and St. Louis Union Station in St. Louis, Missouri. We actually covered the million dollar expansion that is finishing up at Natural Bridge Caverns (NBC) a few months back (see article) but since it is so massive, it's worth explaining here again! NBC initially had a Sky Trail® installed back in 2012 but wanting to take things to the next level (literally), the fun, cavern-focused business asked for a Sky Trail® makeover. The new attraction will be 4 levels, feature 50 interactive elements, 7 Sky Rails® and be able to accomodate 95 participants. Aside from the Sky Trail®, there will also be a Sky Tykes® and 4 Clip 'n Climb® walls for visitors to enjoy.
The well-known St. Louis Union Station also recently received a revamp of its own. Inside of the station, which dates back to the late 1800s, a 2-level Sky Trail® with multiple Sky Rails® has been integrated to delight locals and tourists alike. Additions to the station, like the Sky Trail® and separate aquarium, have shown how beauty can come from mixing the past with the present.
Moving quickly to the realm of 'Sport and Adventure Facilities', Premier Adventure Park in Pensacola Beach, Florida will soon be welcoming 4 outdoor Clip 'n Climb® climbing activities for patrons. The addition will certainly fit right in among other fun attractions such as go karts, Sky Trail®, paddleboarding, parasailing and more.
Last but not least, both the Carnival Mardi Gras cruise ship and the Main Event – Wesley Chapel family entertainment center location will be welcoming Sky Trail® attractions; a 1-level Expedition and 1-level Discovery, respectively, with both featuring a Sky Rail® and a Walk the Plank element.
Congrats to all clients listed and we hope your guests make wonderful memories interacting with your RCI products!
Premier Adventure Park in Pensacola Beach, Florida (Sport & Adventure Facilities)
Clip 'n Climb® climbing walls: Astroball, Face-to-Face, Twister, Stairway to Heaven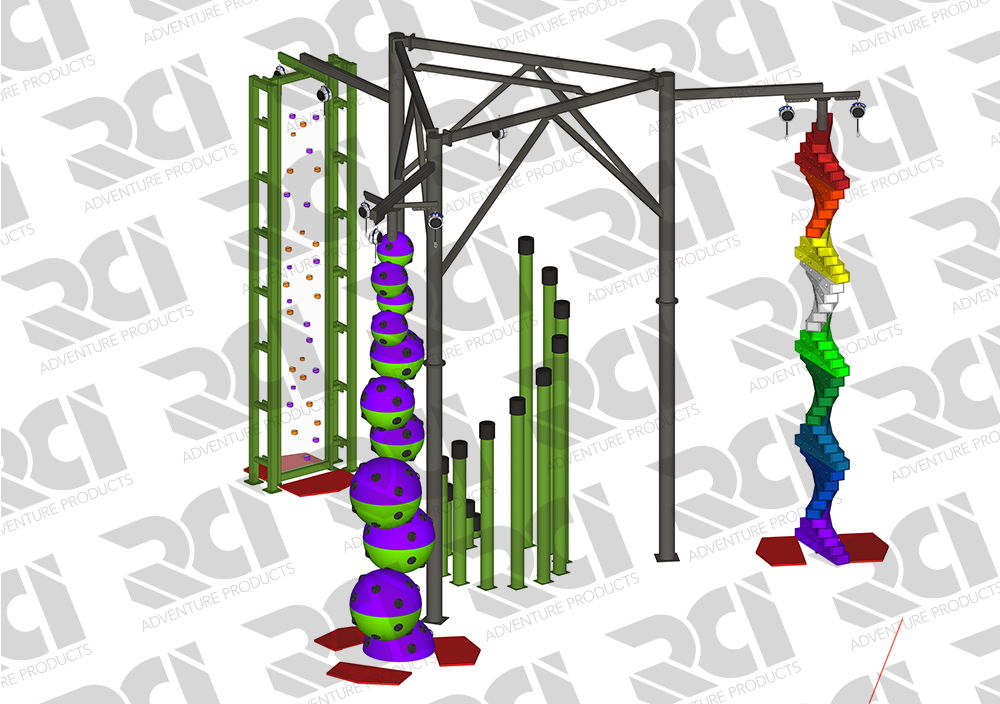 Natural Bridge Caverns in San Antonio, Texas (Natural & Historic Tourist Attractions)
Attraction: 8 pole, 4-level Sky Trail® with 7 Sky Rails® and Sky Tykes®
Clip 'n Climb® walls: Jungle Gym, Twister, Face-to-Face and Astroballs
Colors: Cheerful Yellow, Faux wood, Pantone 3308C (dark green)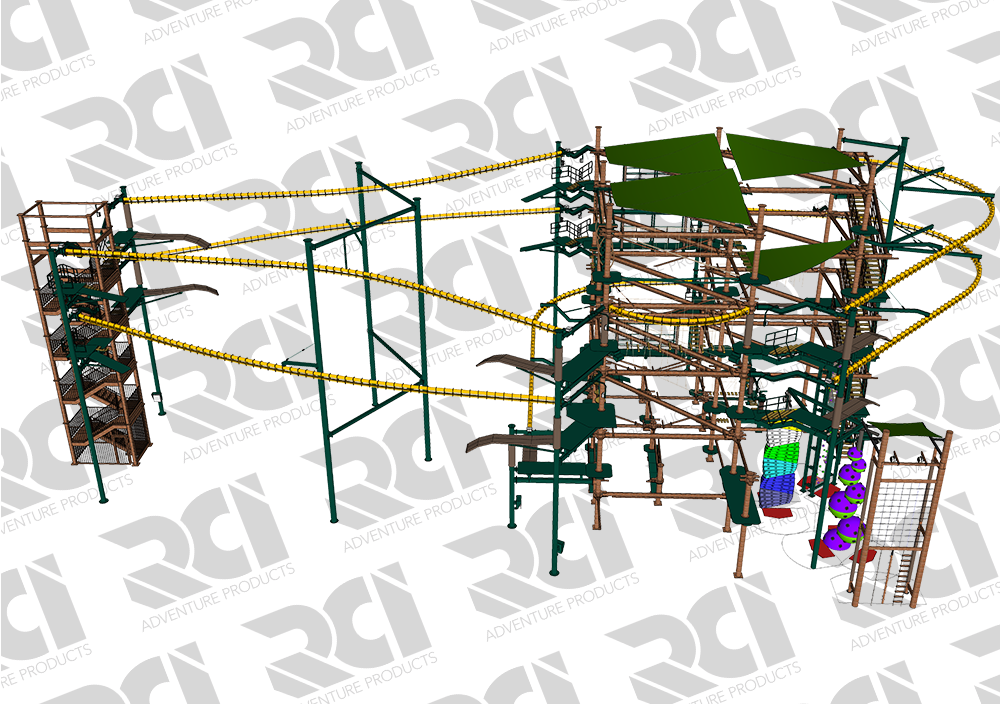 St Louis Union Station in St. Louis, MO (Natural & Historic Tourist Attractions)
Attraction: 10 pole, 2-level Sky Trail® Explorer with 2 Sky Rails® and Sky Tykes®
Colors: Candy Apple Red, Mesa Tan, Manhole Cover Gray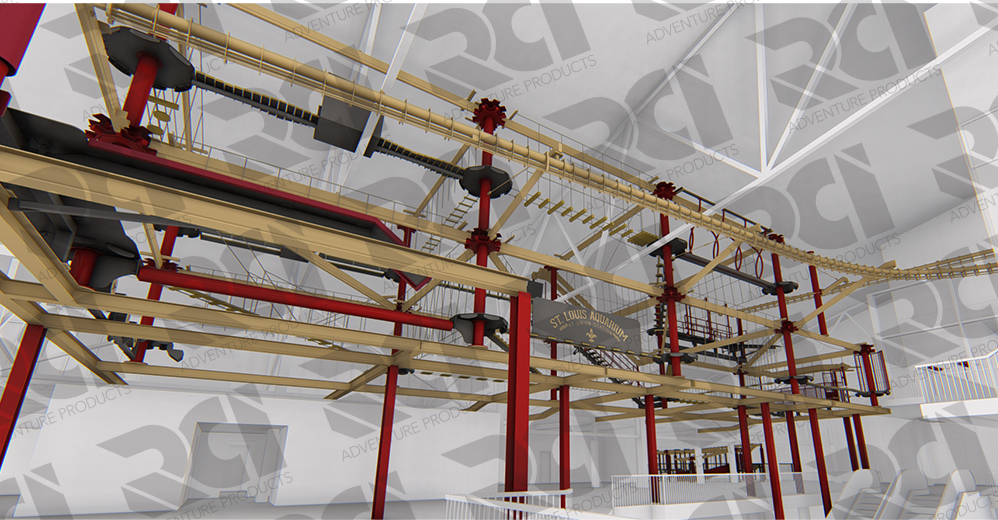 Carnival Mardi Gras – Carnival Cruise Line (Cruise ship)
Attraction: 13 pole, 1-level Sky Trail® Expedition with Sky Rail® and Walk the Plank
Colors: Signature white, blue and yellow Carnival color scheme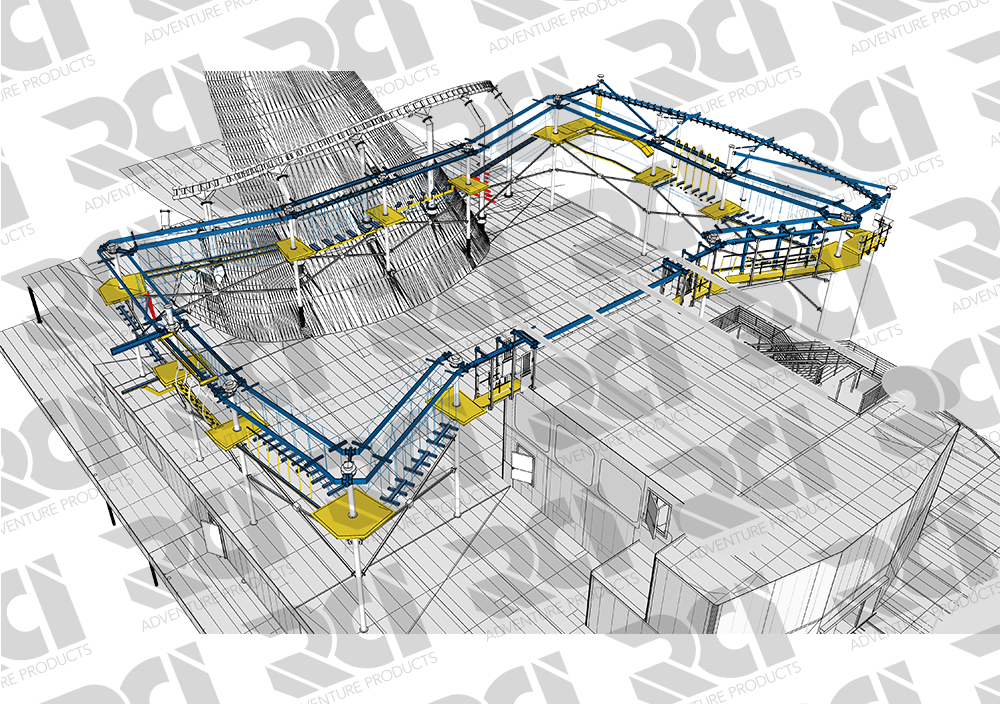 Main Event Wesley Chapel in  Lutz, Florida (FEC)
Attraction: 8 pole, 1-level Sky Trail® Discovery with Sky Rail® and Walk the Plank
Colors: School Zone Yellow, Blue Island, Weathered Bark